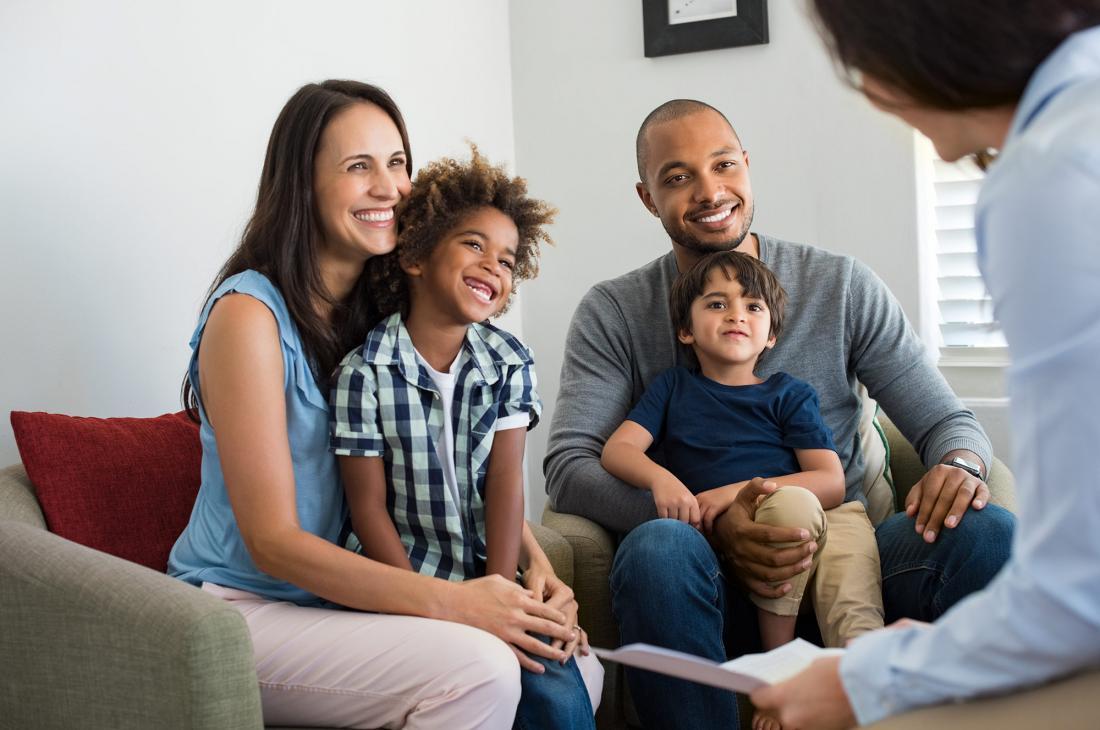 Many families feel fulfilled after adopting a child in Georgia. Adoption Counseling is a major part of our efforts to support local communities and strengthen families. Although there is a wealth of information accessible to those thinking about adoption, it will likely not be enough to prepare you for all you'll encounter.
Some people find it helpful to chat to close relatives or friends about their plans when considering kids for adoption in Georgia before making any final decisions. How do you know if pre-adoption counseling benefits you when adopting a child in Georgia? The following are some factors to think about.
Should I Do Pre-Adoption Counseling?
In The Case, You Are a Potential Adoptive Parent
You probably have a rosy picture in your head of your adoption day and didn't give much thought to the challenges you could face as a parent. Counseling before adopting a child in Georgia might help you and your future spouse be on the same page when dealing with the inevitable misbehavior and emotional reactions of youngsters.
All children need love and affection, yet adopted children have unique requirements. They might require some sympathy and time to get through their eating and sleeping problems. As an adopted parent, you are the guiding beacon that helps your child navigate a world of unknowns. Counseling can help you prepare for the reality you'll face and provide you with a road map to your parenting objectives in a way that will surprise you.
If You Are a Birth Mother Thinking About Adoption
You should be prepared to feel a range of normal but intense feelings as you consider placing your unborn child for adoption. An experienced counselor can help you work through the feelings of loss and grief that may have begun to surface. You can converse with them about parenting principles and how to look for such qualities in an adoptive family. A therapist can also help you figure out how often you want to receive emails, photos, or social media messages from the child's new family and how many contacts you feel comfortable continuing after the placement.
Adoption-related anniversaries, like birthdays and holidays, might bring up negative feelings, but a competent counselor can help you get through them with grace and resilience.
How Counseling Can Help Your Family
Help Navigating the Adoption Process
It can be difficult to know who to trust when you're just starting to adopt a child and where to turn for assistance. Professionals in the field of adoption counseling are there to assist both you and your child as you navigate the many difficulties that come with adopting a child.
Your counselor can assist in coordinating and providing services before, during, and after your adoption, whether you need assistance figuring out what's best for your family or you just need moral support when making challenging decisions.
Build a Strong Relationship Between Families
Attending adoption counseling can improve communication between the adoptee and the birth family, which is a win-win for everyone involved. Adoption counselors can assist in the organization of necessary steps and in resolving problems and meeting challenges that may seem impossible without assistance.
Adoption counselors can help kids deal with the challenges of their new family dynamic, including behavioral and mental health difficulties.
Private Mentoring and Guidance
A professional adoption counselor can give confidential, in-depth help to you or your kid as you navigate the emotional and psychological challenges of adopting a child. It's not uncommon for children to feel uncomfortable opening up to their parents about problems they're having, whether it's due to shame, a lack of shared values, or a reluctance to cause their parents' pain. Sessions with a therapist in a confidential setting allow kids to talk about their feelings without worrying about what others might think.
Experience and Expertise
As a life experience, adoption is unlike many other families go through. That's why engaging with a therapist with extensive expertise in helping people overcome adoption-related obstacles is crucial. Adoption counselors assist expectant mothers, adoptive families, and children in various settings. This solid foundation allows them to offer sound advice and insight into your difficulties.
Lasting Relationships
Working with an adoption counselor can give you and your child a consistent "haven" when things get tough. You can trust a qualified counselor to provide a warm, accepting space to work through your problems.
Adoption counselors often become go-to people for the families they work with, and they end up assisting a wide range of people in need over the course of their careers.
Conclusion
Our adoption agency is available if adopting a child in Georgia has impacted you or your family in any way. Learn more about our offerings and how to use our full-service adoption law firm specializing in all aspects of Georgia Adoption Law by visiting the Thomas Tebeau website, which is the best adoption attorney in Atlanta.
Thomas Tebeau is available to help you with further adoption-related questions, international adoption agencies in Georgia, counsel, and services. We have gone through every step of the adoption process and have assisted hundreds of children, women, and families as Georgia's oldest and most seasoned adoption attorney. To learn more, call us on (706) 327-1151.