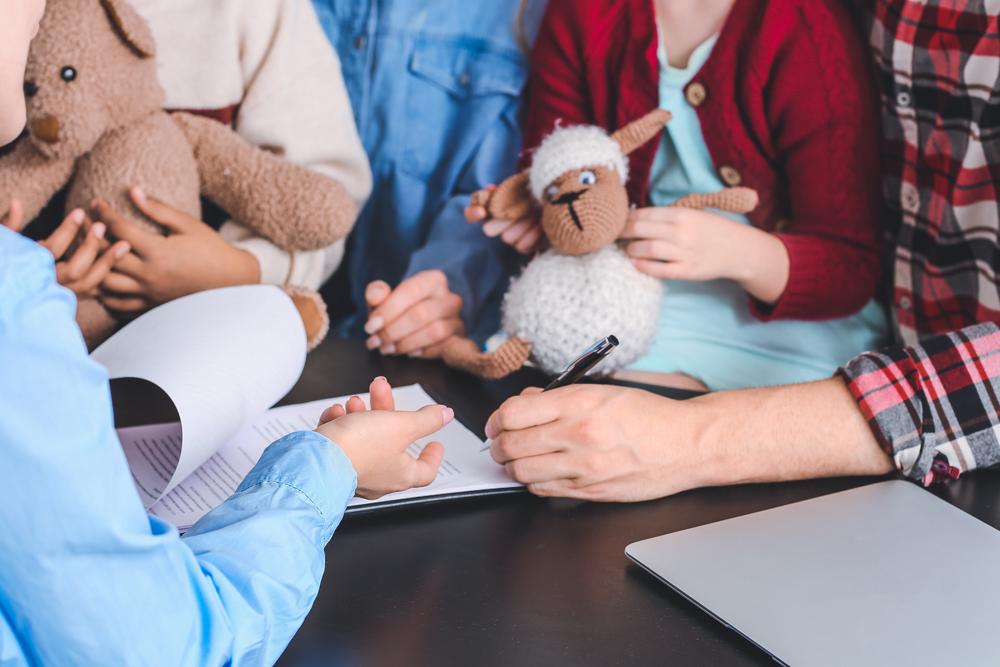 Adoption, by and large, is controlled by the state. The adoption law itself is very complex and sensitive, as it involves many credentials, both domestic and legal. Going for adoption is a life event and it cannot be taken without making legal assurances. Tom Tebeau has been delivering his law expertise to almost all sorts of prospective parents for adopting a child in Georgia. We have made this legal process simplified for adoption agencies, birth mothers, same-sex couples, singles, military families, unwed fathers, and many other parents seeking for kids for adoption.
Intricacies Involved in Adopting a Child in Georgia
An inexperienced adoption attorney will not only ruin your capital, but also drive you towards many failures in the legal process. Every legal process has its own procedures, and we understand that for simple masses, the court visits, meeting attorneys and going through legal documentation is very stressful. No matter what area you come from, we have been serving in all parts of Georgia, from towns to metropolitans. We are a full-service adoption law firm, whose advice will save you from any sort of financial and legal hazards for adopting a child in Georgia. Here are some of the complicated points that you may come across during adoption process:
Since every state has got its own adoption law, it creates hindrance while inter states adoption
While adopting through agencies, ensuring that the agency has state license
The adoption rights of unwed fathers
Locating birth parents
The criminal background of the child's biological parents
How does an Expert Adoption Lawyer take you all Way Through?
The very first table talk with the lawyer will make it clear to you, either you have opted for the right one or wrong. An expert adoption attorney will make things clear to you from the very beginning. He will not miss required documents and keep any charges hidden from you. A certified adoption attorney will primarily clear all federal and state laws, which apply on adoptive families and birth mothers. He will also let you know that going for adoption needs filling a pile of papers and that too at the right times. If you are looking for kids for adoption in Georgia, here's how an expert lawyer will prove to be a blessing:
Making The Process Clear
Adoption is not like finding an expected mother and getting the deal of her child adoption done on a dinner table. There are many types of adoptions, from stepparent adoption Georgia  to foster parent adoption and independent adoption to third party adoption. Every type of adoption has got its own  legal obligations and process. An expert adoption attorney will start from finalizing what type of adoption you are looking for, making everything clear, from start to end.
Expert Adoption Lawyer Stitches in Time to Save Nine!
The expert adoption lawyers give comprehensive study to your case and come up with answers to all possible questions during jurisdiction. Not being ready for details, often puts your case on long wait times and pending court dates. If you want to find kids for adoption in Georgia, every court hearing has got its fee. The more the hearings, the more burden on your pocket! An expert lawyer, even if he charges a bit higher, will save you from the recurring court visits and waste of time and money.
Being there in Court on Your Behalf
Adoption is a very serious process and often provokes differences between the adoptive families and birth parents. Handing over a child can be an emotional wreck for the parent who's giving up his/her child for adoption. There may arise issues or concerns of the family or the judge, which you may not answer. This is why, if you are looking for kids for adoption in Georgia, do consult a certified adoption attorney, who is there to resolve any issue that arises in this tiresome process.
Collecting Required Documents
Proving yourself as an acceptable couple for adoption needs certain certificates and documents to present before the court. It's always a good idea to be prepared with those, prior to the first court hearing. These important documents seem very simple but withdrawing them from legal authorities smoothly is only an expert lawyer's job. These mainly are:
Home study
Financial resources statements
Social history
Moral status
Criminal record
Physical and mental health
Child's medical and birth records
Inter States Child Adoption Process
If you are looking for kids for adoption in Georgia, understand that it has got different adoption laws than the other states. An adoption attorney will help you get the childbirth state adoption permission in the very first steps. This is something many inexpert lawyers don't even tell the adoptive parents, which ends them up on all new struggles.
Adopting a child in Georgia is full of hassles and only an expert law attorney can save you from these. For sure, a kid's adoption is an act of kindness and love, but it may turn into a nightmare for you initially, if you fall into wrong hands. Having the right adoption lawyer will make this process quite easy for you.
FAQ
What is open adoption?
How much does it cost to adopt a child?
What is the domestic adoption process?