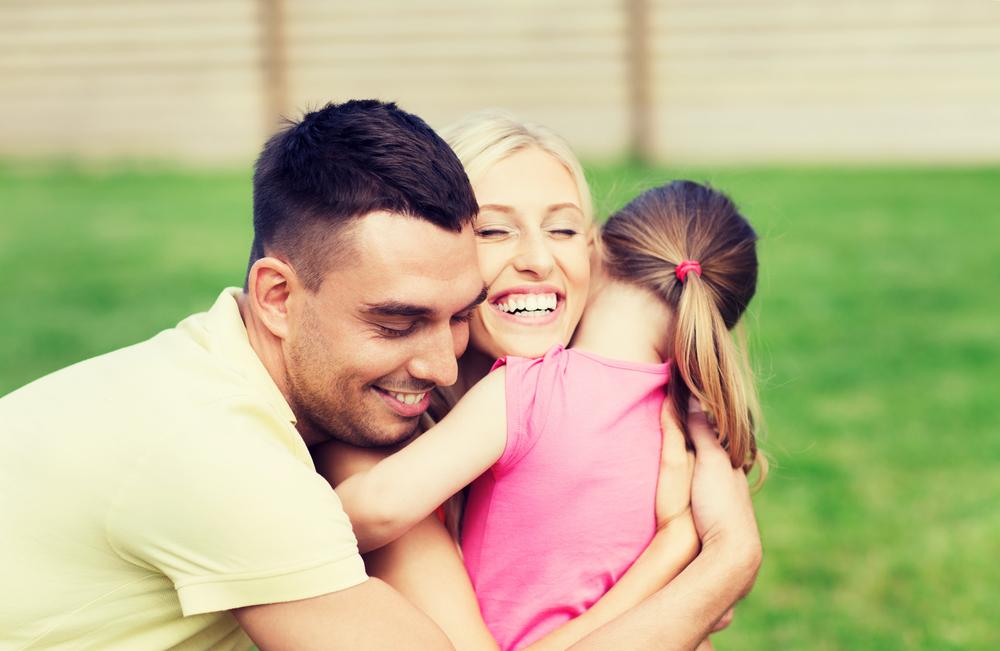 It is a general concept that parenting comes to you naturally. As soon as you become a parent, these skills start developing in you, but this is the wrong side of the story. The real thing is that no matter if you are the biological parent of the child or have adopted the kid, parenting is something you need to learn. Many of the birth parents out there, devoid of basic parenting skills, just spoil their young ones. It is not that they don't love and care for their kids, the crux of the issue is that they keep doing wrong things, taking them right, in bringing up the kids. If you are looking for adopting a child in Georgia, go through this psychological advice for taking this great step of yours towards ultimate bliss.
Adopting a Child in Georgia, a Psychological Hindsight
If you are going for adopting a child in Georgia, it's not going to push you towards doing anything unnatural. We would recommend you have a detailed discussion with their birth parents, some birth family, or foster parents. It will help you get valuable information about a kid's general behavior, psychology, and personality traits. Sometimes, the kid experiences some trauma and there can be certain limits you need to adhere to when being closer to them. It is about being careful, so you may not make an unintentional mistake that proves to be a very wrong first impression on the kid. Here are few tips to understand, how to manage a newly adopted kid:
Gather Family Support
Many of the people take adoption as their sole process, where there is no need to involve the family, but this is not right. At times, parents already have a birth child, so making both kids feel alike is a bit hard, especially in the beginning. Having a direct discussion with all close family members about why you are going for adoption is especially important. You are not going to raise the child in a jungle, after all the child has to interact with them all. A supportive family will help make the adopted child brought up quite easy for you. If you have teenage kids, sit with them, discuss, and let them know that their consent matters to you. It has also been observed that right after adoption, people start paying extra care and attention to the adopted kid. If you are looking for kids for adoption in Georgia, be incredibly careful, here you need to go ahead with a balanced approach.
Make them attached to you, not to materials
Either you adopt a baby or a young kid, be careful to make them understand the value of people around them. The adopted kid himself needs family, love, and support. But the real thing is, many of the adoptive parents go for buying costly furniture, clothing, and toys to make the kid feel at home with them. It is a good idea, but it doesn't work. We think kids need everything, but in fact they do not need all of those worldly things. Most of the kids who live in youth villages often have quality lifestyles and even a good friends' circle. When they come to your place after some adoption attorney process, they need to feel attached with you. They need your love and care to make them feel secure. 
The Connection Takes Time
Even if you buy a pet, it takes a certain time span for getting familiar with the new environment, also with you. This is exactly what the newly adopted kid needs and so do you. Do not be hasty for it, let it go with the flow. It will be a strange feeling in the beginning at both sides and you need to give it time. Believe in the old maxim that, you can bring a horse close to water, but cannot make it drink. So, let it be all natural. Our expertise on kids for adoption in Georgia has experienced many adoptive parents feeling depressed, right after adoption, taking themselves incapable of managing the kids. It's not like that. Making an adoption is not a mistake, you have no wrong intentions, and you are not broken at all. It is just like becoming a biological parent and that too takes time for the new bond to develop and be strong. Just feel that you are a parent in a new relationship and over a year, the things will settle down.
Keep them Extra Closer
Do never ignore the fact that touch in any relationship matters the most. Think about your childhood days when your mum's caressing, combing your hair with her fingers and your dad's warm patting made you feel loved. These everyday kisses and hugs make us feel special and this is what you have to do with the newly adopted kid. Initially, you will have to do it intentionally, but with the passage of time, it will become your habit and everyday routine. We are the adoption attorneys with in-depth analysis of human instincts, so trust us, these little acts will end you up on a very strong parent-kid bond.
Comfort and Everyday Routine
This is again something you need to stay stick to, initially. Even if you are a working parent, doing a 9-5 job, you will have to be available for it and adapt to a specific routine. Being indifferent to the kid's wake up and bedtimes, dressing, bathing, and eating will develop a very weak bond with them. You need to be very much present in their personal life to understand their nature and psyche. We, being the most experienced lawyers for providing the consultancy for adoption a child in Georgia, suggest you greet them in the morning and bid them goodnight wishes. Let them know how they are looking and advise lovingly. Your step of adopting a kid is a valuable act and it should not end up on a spoiled bond.